Part discussion of jobs programs, part comedy and deranged adventure, Rocketmen is a web serial created by Webster Crowell. With a fantastic cast and a range of stop-motion and computer animated effects, Rocketmen want to know: Are you in Peril?
Rocketmen also want you to find their Facebook page here.
---
At the height of the WPA jobs programs, able men were employed building bridges, painting murals, performing Shakespeare; so many programs it's easy to forget the Department of Municipal Rocketry. Men with rocket packs on rooftops in every city, alert and waiting to save their neighborhood from menaces guaranteed in the coming century.
Forgotten in the Federal bureaucracy, the Department of Municipal Rocketry survived; a jobs program whose hardware, uniforms and budget haven't changed since the great depression. Generations of men employed atop rooftops and radio towers, the Rocketmen wait to save us, the question is: When the city is ultimately threatened by the enemy they were created to defend us from, will the Rocketmen be ready…?
---
Updates!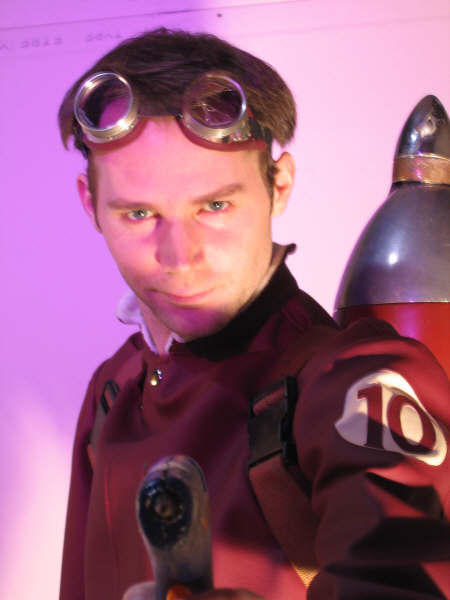 10.21.13 – Rocketmen receive the support of the Seattle's Office of Arts and Culture.
10.10.13 – KING 5 News visits the set of Rocketmen. They aired a promo video which is 20 times more exciting than the report itself.
8.26.13 – CityArts Magazine profiles the Rocketmen.
8.10.13 – The Kickstarter was successful!
8.9.13 – USA Today gives a shout-out to the Rocketmen.
7.10.13 – Rocketmen receive funding from the Washington Filmworks Innovation Lab!
5.31.13 – Rocketmen receive funding from 4Culture!
---
The Rocketmen Promote West Of Lenin