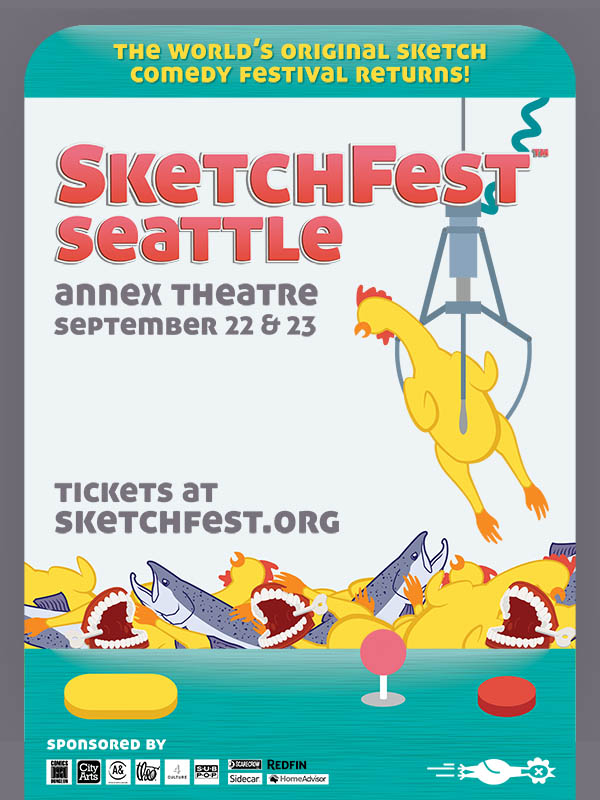 SketchFest Seattle, the world's original sketch comedy festival, comes roaring back with a brand new festival for 2017.
This year, SketchFest will bring the best sketch comedians from around the U.S. and Canada and pair them with local favorites.
And if that weren't enough, SketchFest presents the return of the Comedy Film Challenge: 12 short films, three celebrity guest judges, two cash prizes, and one incredibly funny evening. So buy your tickets today!