We begin today's show with a brief conversation about the nation's goofy weather, and continue the discussion into comic books that focus on environmental causes, with a recommendation list of comics you should read to get your pro-environmentalism on. Included in the discussion are comics which focus on the Native American experience.
We also talk about comic-book related social media accounts, and what accounts (Facebook, Twitter, Instagram, etc…) you should follow in case you want to stay up to date, informed, and/or entertained.
Also on the news front, you can now listen to the Perfect Bound Podcast on TuneIn! We're always looking to improve access to the show, so please e-mail us if our show does not appear on your favorite podcast platform.
E-mail us: perfectboundpodcast@gmail.com
The Panel Jumper: thepaneljumper.com / Facebook / Twitter
Comics Dungeon: comicsdungeon.com / Facebook / Twitter
---
For Book Report, Cole reviews Neil Gaiman's Norse Mythology
---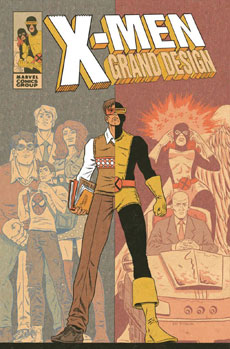 Chris reviews X-Men Grand Design #1 & #2 from Marvel.
---
And finally, Nicole reviews Real Friends from First Second.