Today on this "funny" episode, we spend some time talking about humor comics. Many comics can be humorous, so we explore comics that fall squarely within the genre of comedy.
We also discuss the link and the disconnect between comic books and the comic strips you find in your local paper. Do comic books carry more cultural weight than the daily strips? Are strips dying out with the newspaper industry? And why aren't most comic strip anthologies sold in comic book stores?
E-mail us: perfectboundpodcast@gmail.com
The Panel Jumper: thepaneljumper.com / Facebook / Twitter
Comics Dungeon: comicsdungeon.com / Facebook / Twitter
---
Today on a very special Book Report, Comics Dungeon owner G. Scott Tomlin gave each one of us a reading assignment to try to push us out of our comfort zones.
Chris was given the trade paperback for Christopher Priest's Deathstroke Rebirth.
---
Nicole was assigned Hellboy Vol. 1 Seed of Destruction.
---
Ben was given Deadpool: Dead Presidents from Brian Posehn and Gerry Duggan
---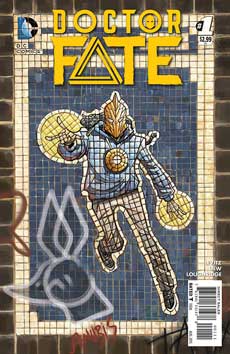 And finally, Cole reviews Paul Levitz's Doctor Fate