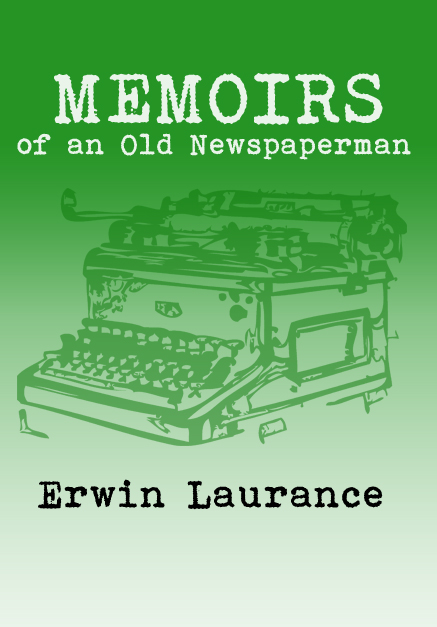 Just when we thought about turning back, the convoy was hit by strafing German planes. We dived into the ditches along the road, as everyone else in the convoy was doing. It was a frightening experience, expecting to be hit at every run the planes made.
In May, 1989, my grandfather Erwin Laurance completed his memoirs. In 1992, after he passed away, I finally read them. In 2012, I published them.
In it, he recounts his youth in the old west of central Oregon, his years as an established mountain climber, his time commanding a car company in Europe and North Africa during World War II, and his subsequent career as the Business-Financial section editor of The Seattle Times.
It can be found at Amazon.com here.
Grandpa had a couple other unpublished manuscripts, which I hope to get to publishing later this year.